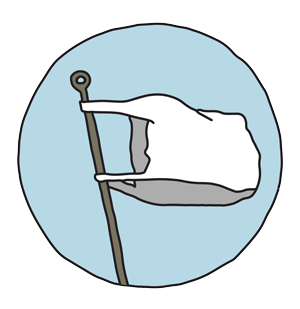 When China shuttered its doors to much of the U.S. recycling industry, Americans were left with lots of trash, and few options to address it.
One of the worst culprits is single-use plastics. Even in areas with curbside recycling, single-use items like plastic forks and cups are rarely accepted. After their brief moment of mealtime glory, these products are condemned to a landfill, where they will spend the next 100–1,000 years decomposing.
In the Netherlands, one organization seeks to change that fate. Precious Plastic is a non-profit group dedicated to collecting and repurposing discarded single-use plastics. The organization encourages new chapters, and that's how Jr. Editor Aaron Anderson became involved with starting up the new Alabama group.
A Plastic Solution for Birmingham
Precious Plastic Alabama (PPA) is currently headquartered in a local art studio and staffed by a team of five volunteers. Here's how the process works:
PPA collects unwanted plastics that can't go in curbside recycling
The team places plastic in a grinder
Shreds get melted down, then injected into a mold
Plastic dries and hardens into a new product
Products are sold, and money is used to fund operations
"Our goal is to take plastics that people only use once and turn them into objects that have a long lifespan," Aaron said. "We can make phone cases, park benches, climbing wall grips, bowls, and 3D printer plastic, just to name a few."
Helping the Planet and its People
In addition to helping the environment, Aaron wants to impact Birmingham on a humanitarian level.
"My dream for this program is to pave a path for Birmingham's homeless to get off the streets," Aaron said. "They'll start by collecting and sorting plastic, then learn to operate the machinery and eventually design products using the 3D printer. We can teach them skills that will give them a way to a better life."
Along with employing homeless persons, Aarons seeks to use PPA's proceeds to fund a substance abuse counseling program.
Grinding Forward
The group is still in its infancy right now. Two of the three machines required are built and operating, with others still being tested. All machines are made of repurposed parts, with the exception of one of the motors.
Aaron notes that it could be several years before PPA is fully functioning as the group envisions. Right now, what it needs most are monetary and plastic donations. The group is also in search of volunteers willing to lend their time and expertise.
"We want to deal with our plastic problem ourselves versus having to send it to China," Aaron said. "In doing so, we're bettering Birmingham by lifting up our people and bettering the environment by reducing plastic waste."