By: Laura Dobbs
This might come as a shock to some, but the truth is, I care almost nothing about football. I am, however, passionate about FOOD. And FOOTBALL means TAILGATING FOOD. Sign me up.
Whether you're into Tailgating, Host-gating, or NO-GATING (i.e, keeping all the goodies to yourself), here are a few picks to get you started.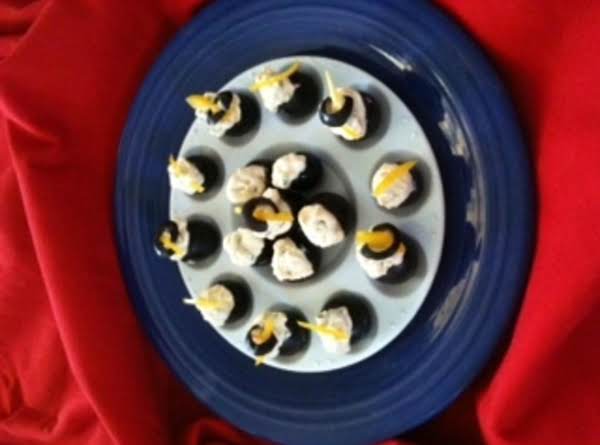 Texas Cannonballs  This one has been a favorite in my family for years. Not a big fan of olives, or have guests who aren't? You can easily save some of the filling, or skip filling the olives entirely, and serve with your crackers of choice. Sundried Tomato and Basil Wheat Thins pair particularly well with this!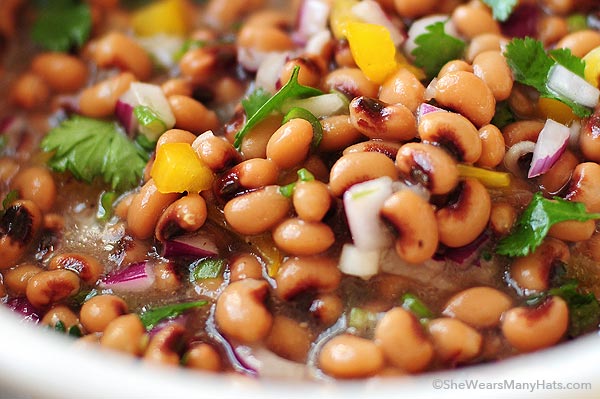 Black-eyed Pea Salad  Most folks reading this will be too young to remember The Frugal Gourmet. I certainly am (ahem). I picked up a used copy of one of his cookbooks recently and absolutely fell in love with this recipe. I'm going to level with you, I tweaked this one a lot. The final result was similar to Cowboy Caviar, but it was So. Much. Better. Here are some suggestions to take your version of this recipe to the next level:
Black-eyed Peas: Skip the soaking and then cooking. But skip the canned variety too. Hunt up some frozen black-eyed peas and cook those. You won't be sorry.
Add garlic. Lots and lots of garlic. But not fresh, that would be bitter. Garlic powder is perfect for this recipe.
I grabbed a package each of pre-chopped Bell Peppers and Trinity Mix from Publix and dumped them into the finished salad. So, so, SO good!
This one is a bit exotic, so feel free to skip. I added ground sumac to the salad. This is a middle eastern spice, not too difficult to find, and definitely worth it if you're so inclined. It added a nice, bright, flavor punch to the finished salad.
If you like a bit of heat, try adding some chopped jalapenos – pickled or fresh, your choice – you won't be sorry.
You can serve the salad cold (you definitely want to let it sit in the fridge for a few hours to let the flavors meld), and it will be delicious. You can also serve it at room temperature and be just fine. It works equally well as a side dish or as a dip. Plunk it down next to some tortilla chips and you are good to go!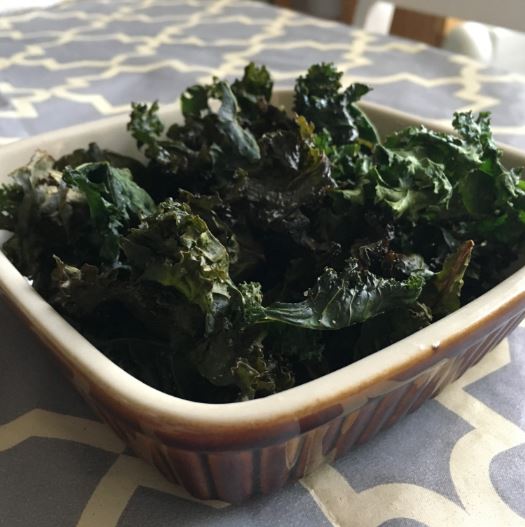 This last bit hardly counts as a recipe. I'm giving it to you anyway. I recently joined the cult of the Air Fryer. Card-carrying member. Completely unashamed. I've made many a dish in my lovely new Air Fryer, but my favorite so far is also one of the easiest: Air Fryer Kale Chips. They're so easy! Here's what you do:
Rinse and pat dry one (or two, or three) bunch of kale. If you've got a salad spinner, break that baby out! It'll work a treat!
Take a sharp knife and cutting board and trim that broad stem out of the leaves.
Throw the de-stemmed leaves into a large mixing bowl, add a tablespoon of olive oil and some fine sea salt. Toss the leaves to get everything well-coated.
Take about half of those kale leaves and drop them into the basket of your air fryer. Don't overcrowd, air circulation is key.
Set the temperature to 390 degrees, cook for about 6 minutes.
Dump the basket and repeat with the remaining kale leaves.
Seriously! It's so good. They're so good that you almost didn't get a picture to accompany this so-called "recipe." That's because we were too busy chowing down on the finished product to document the results!
Oh! Here's an extra tip: you're going to be tempted to grab a bag of the pre-washed, pre-shredded kale leaves from the produce section. Don't do it! It sounds like a great shortcut, but I can tell you from experience that those things shrivel up to basically nothing when you give 'em the chip treatment.
These will keep in an airtight container just fine for a couple of days. No refrigeration needed. After that, assuming they last that long, they start to lose their crispness.
Don't forget, unless you're baking, most recipes are suggestions, and should absolutely be tailored to suit your individual tastes. If it tastes good to you, then it's right! Enjoy!