Not every marriage begins with love at first sight. That was certainly the case for Anne and Christopher Heaney. When they both chose to study a romance language in college, they never imagined they would star in a romance of their own.
"When Christopher and I took Italian together at Auburn, neither of us really caught one another's eye," Anne said. "But a few months later when we met again, a lot had changed."
Typical to the formative years of undergrad, Anne and Christopher had both somewhat reinvented themselves in the time since they had last met. This was the beginning of a spark that led to their first few dates. At this point, Christopher had, by chance, moved into the same apartment complex as Anne. They were also both writing for The Auburn Plainsman, the university's student-run newspaper.
Yet, while all of the ingredients were there, the fire failed to catch. It wasn't until Christopher was involved in a serious car accident that the couple realized their feelings for one another.
"I knew that if I went to see Christopher in the hospital, this would become real," Anne said. "I've always said I wanted to see how the person I marry reacts to tragedy, and Christopher handled it very well. He was lucky and had a near-miraculous recovery in just six months."
As the two dated and their love grew, talks of marriage began to come up. Anne wanted a simple proposal, something private and intimate. One evening, after attending a concert together, Anne walked into the living room to find Christopher there, on one knee and ring in hand. She was thrilled at the future she saw for them then.
2020 has provided no shortage of challenges, and that is especially apparent when planning a wedding. Anne and her then-fiancé decided the date of their wedding would not change. On Oct. 17, rain or shine, the two would wed at Vulcan Park and Museum.
The ceremony took place outdoors at 5:30 p.m. Anne described the scene as the quintessence of autumnal beauty. The fiery oranges and reds of the setting sun created a celestial backdrop that mirrored the seasonal colors of her wedding.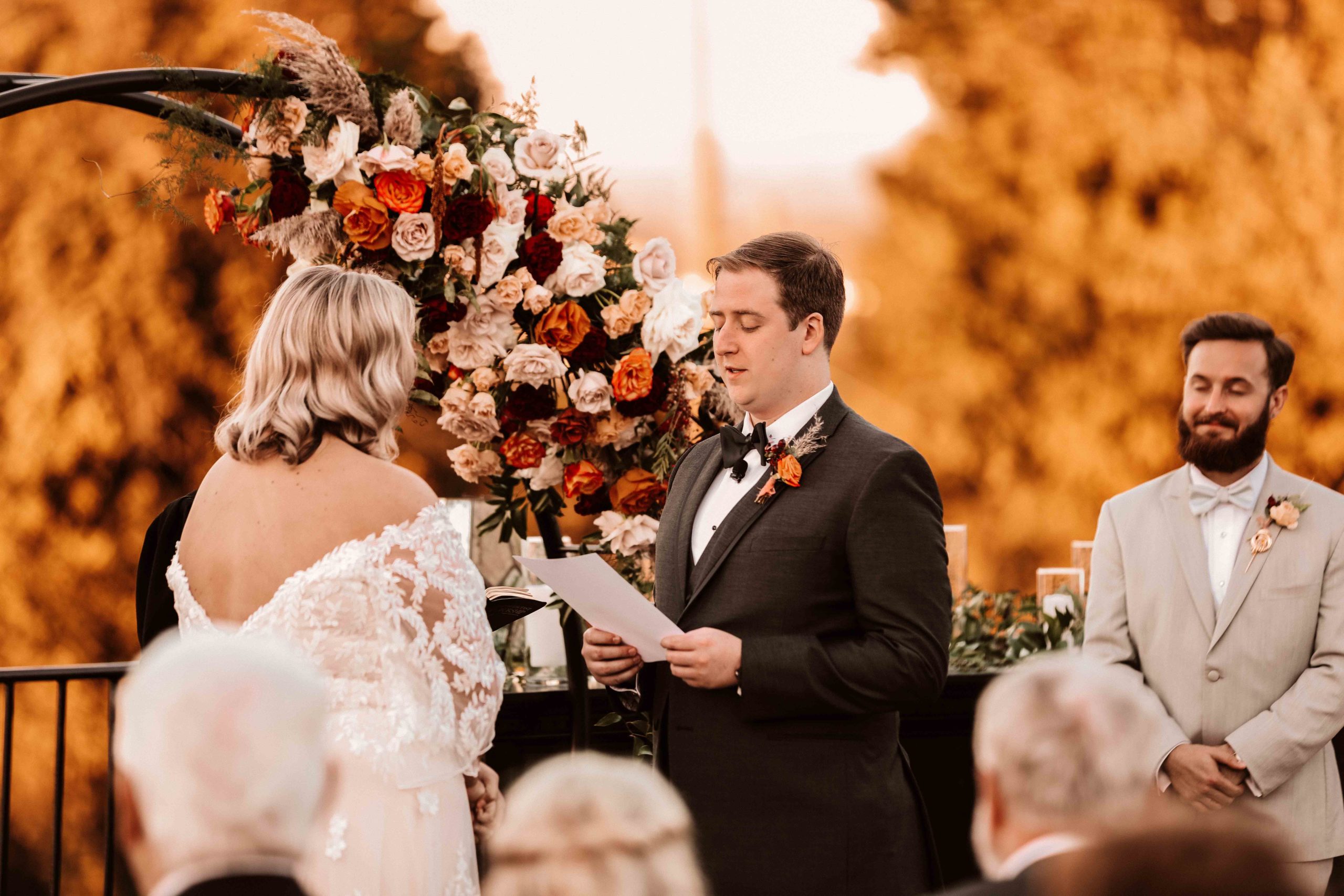 "So many things could have gone wrong, but everything turned out to be perfect," Anne said. "We stayed outside, had masks available, and did our best to make sure everyone felt safe and comfortable. And at nearly four weeks out, no one in attendance has reported getting sick."
Anne joked that the two were planning a wedding tour for next year, as many of Christopher's New England relatives were not able to attend due to the pandemic. Still, the couple was able to take a honeymoon to the idyllic Portland, Maine area.
"We both love fall, and our honeymoon was exactly what we were hoping for," Anne said. "It looked like a scene out of 'Hocus Pocus.' The leaves were gorgeous shades of yellow and orange, and travel was surprisingly simple."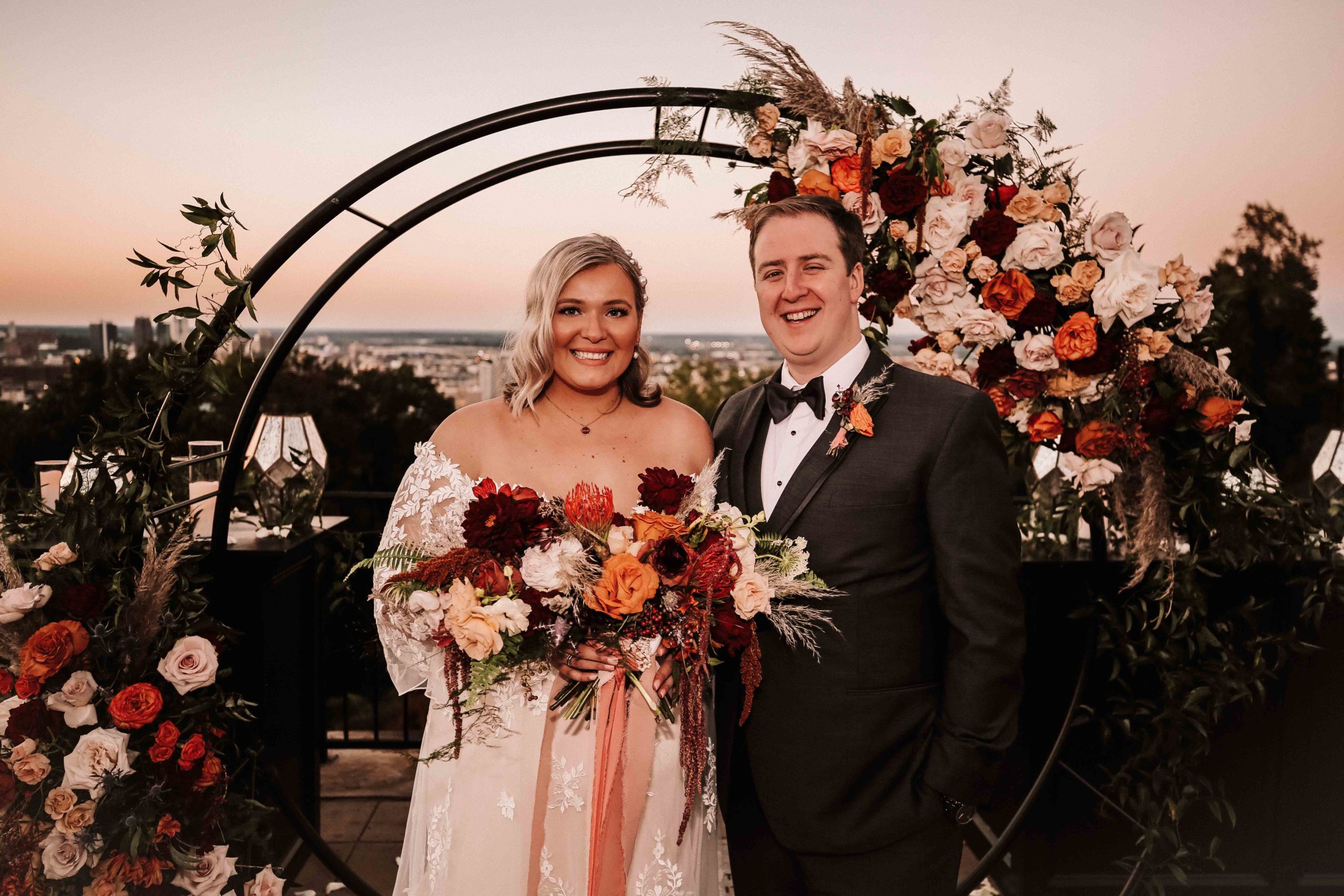 The couple stayed in an Airbnb and enjoyed dinners by the water and strolling through the fall wonderland as newlyweds. Anne reported feeling very safe traveling, as the plane was socially distanced and featured a disinfectant fog each time passengers disembarked.
In the end, Anne and Christopher overcame the challenges of 2020 and held an unforgettable celebration with loved ones. They may have forgotten their Italian, but the amore they found will last a lifetime. Congratulations to the Heaneys from everyone at SAM!