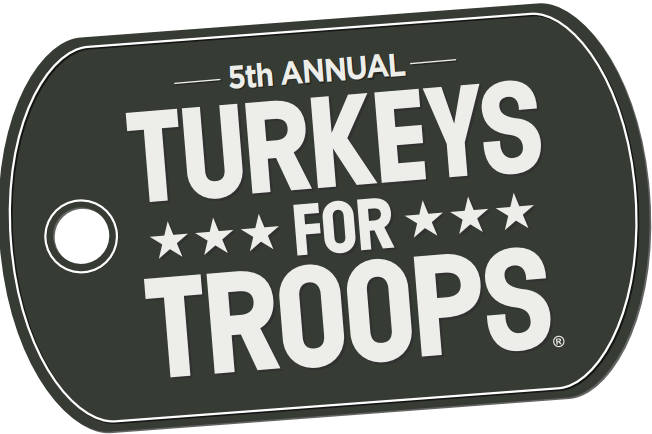 Each year, Mike Shaw Toyota (MST) in Corpus Christi, Texas, honors veterans and military personnel. The dealership's favorite way of saying thank you is by providing Thanksgiving dinner for those who have served. Turkeys for Troops is a signature event and a key part of the partnership between MST and SAM.
Like many other events in the past 12 months, things looked a little different for the 2021 Turkeys for Troops. Paid Social Coordinator Brad Price and Social Media Assistant Celina Leggiere traveled to Corpus Christi to represent SAM and manage social media promotion for the event. Both have been working on MST's social strategy and have built a relationship with the client.
"This is the 5th year MST has done Turkeys for Troops," Brad said. "They passed out gift cards instead of actual turkeys this year. People could use it to get a smaller turkey and pair it with a ham if they wanted, or pick up other Thanksgiving sides and supplies."
For both Brad and Celina, this was their first time traveling for SAM.
"I was very excited," Celina said. "I've been handling MST's reviews and comments on social platforms, so I had already forged a relationship with Cory. It was nice to actually meet him and the rest of his team."
During the event, the two set up a system for enhancing MST's social media reach. Brad was inside the dealership publishing content and interacting with fans online, while Celina was on the ground capturing photos and videos.
The team focused most heavily on video and live content. The most successful post highlighted a car given away to a military widow.
"It was really impactful to see her be taken care of," Brad said of the giveaway." Her husband died serving in Iraq in 2015."
In addition to video strategies, the team used countdowns and boosted promotional posts in the days leading up to the event. Brad and Celina also made sure to collaborate with the event's sponsors by tagging the companies to increase social reach.
"My favorite part was getting to spend so much time with the client, and the experience of seeing how a dealership operates on the back end," Celina said.
"There was constantly something going on the day of," Brad recounted. "That's how I like to live my life, constantly busy like that."
More than just a learning experience, Celina and Brad's work at MST improved the client's ability to drive traffic. Facebook page views for MST increased 225% the week of the event. And the dealership's website saw an 8% overall increase in traffic.
Great job to Celina, Brad, and all who helped make MST's Turkeys for Troops successful in its fifth iteration.