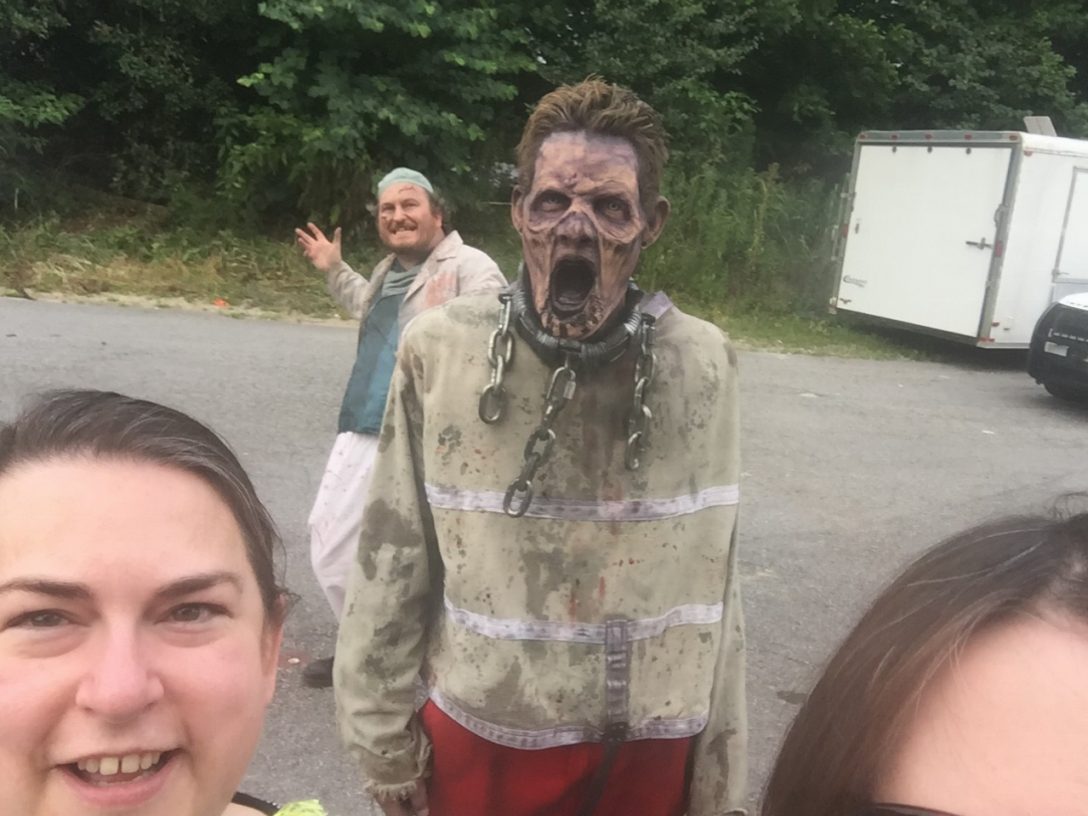 For some, All Hallows' Eve is unsettling. The spooky traditions and haunting legends are a little too real. For Laura Dobbs, it's quite the inverse. Few holidays enchant her like Halloween. Keep reading as she shares her tale of Georgian mystery and tradition.
A Haunted Voyage
Anyone who's met me, even in passing, knows how much I love Halloween. It just so happens that my best friend from childhood shares this passion, and we like to celebrate together.
She and I go every year to one of the best haunted houses in the country. It's called Netherworld, and it's located in an Atlanta suburb.
It's become "our thing." Our friends and families definitely do not understand. How can you go every year? Isn't it the same every year? Aren't you scared? Aren't you too old for this stuff?
It's a blast.
No. The attractions change every year.
Nope. Not ever. Not even when we went back for a special Zombie Survival event they did a couple of years ago and we got to shoot some pretty realistic zombies with modified M-1's. And especially not when they did a special Christmas-themed event and decked out the attraction for the holidays!
How dare you ask that question!?!
Honestly, it's a blast. And it doesn't matter whether or not anyone else goes with us (various friends and family members have tagged along over the years). It's something we enjoy, it keeps us connected, and we look forward to it all year.
Netherworld existed in a dinky little strip mall off of Jimmy Carter Boulevard for years. They retired that location last year and moved into a larger, newer facility in Stone Mountain back in the spring.
They also offer escape room games and have a museum of some of their most famous props, costumes, and décor. Many of their items have appeared in popular TV shows and movies.
The cast from the Walking Dead made a special trip up to ATL a few years ago just to go through the house!
If anyone is interested, they have two haunted attractions (the theme and décor for each "house" change every year). Here's an article about the attraction and its owners. One of them is a former film makeup and FX artist.