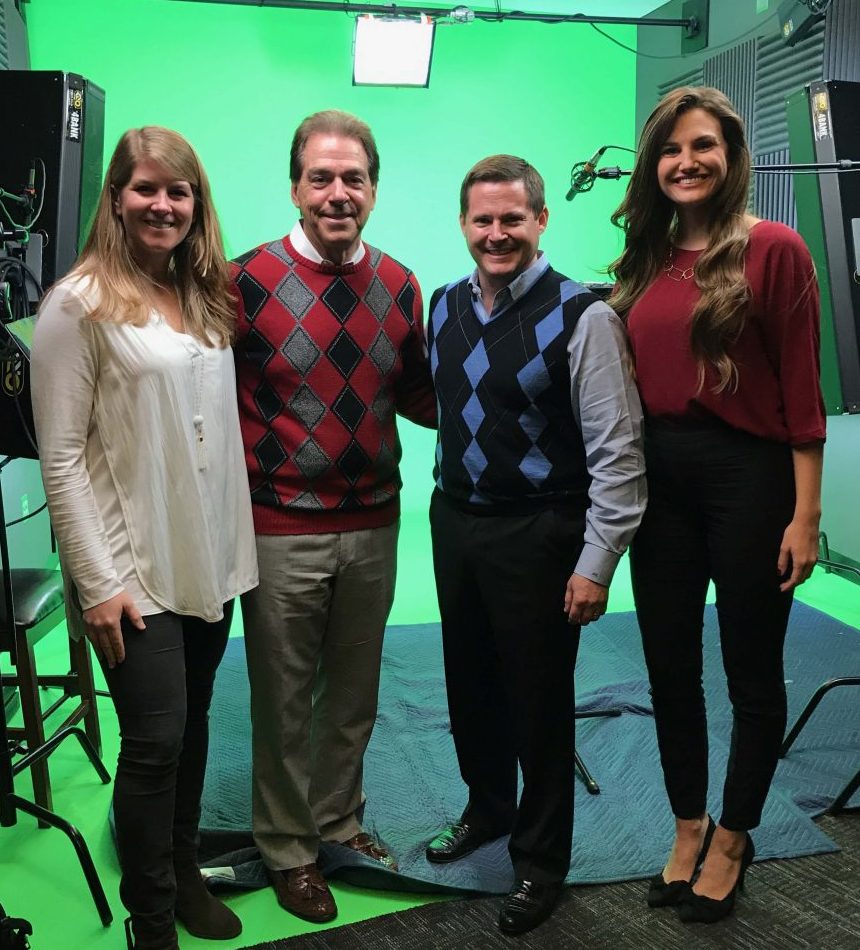 By Luke Thomas
If there's one voice that is unmistakable in the state of Alabama, it's that of University of Alabama Football Head Coach Nick Saban.
When you hear that cadence and Southern-soaked accent, it's hard not to give it your full attention. For Strong, Christmas weekend was the first time the famed coach would enter Midtown Studio. And while this was the third shoot that Saban has done with our Production team, having him in-house was no small deal.
The saga began in October with a plan to promote the coach's latest endeavor.
Saban is co-owner of a new, ultra-luxury Mercedes-Benz dealership being built off of Grants Mill Road in Birmingham. This dealership will serve as the state's first true, state-of-the-art high-line dealership, elevating the surrounding area to a new level of luxury. To promote its opening, the owners, as well as the team at Strong, knew there was only one man for the job.
"The owners knew they wanted Saban to be heavily associated with the dealership," Reid said. "The challenge was convincing them that we could do this shoot quickly and professionally, as the coach is a very busy man. We also had to show that we could provide creative that matched the luxury theme of the store. This type of advertising is totally different than the majority of tier-three."
After several rounds of script revisions and spec spots, the team found the winning words.
"To do these spec spots, we had to find a Saban impersonator," Reid said. "Which, as you can imagine, are basically nonexistent. But, we eventually found a guy with a deep enough voice."
Reid and the team developed a TV and radio campaign that would use Saban's voice to form a series of ads leading up to the grand opening in February. Each ad built upon the last and hammered in concepts like customer priority, attention to quality, and guaranteed excellence.
"We really wanted to emphasize that this is Saban's store," Reid said. "He only puts his name on the best."
The shoot resulted in four TV spots and one radio spot for January, with another round building into February. Keep your ears open, and you might just catch one.