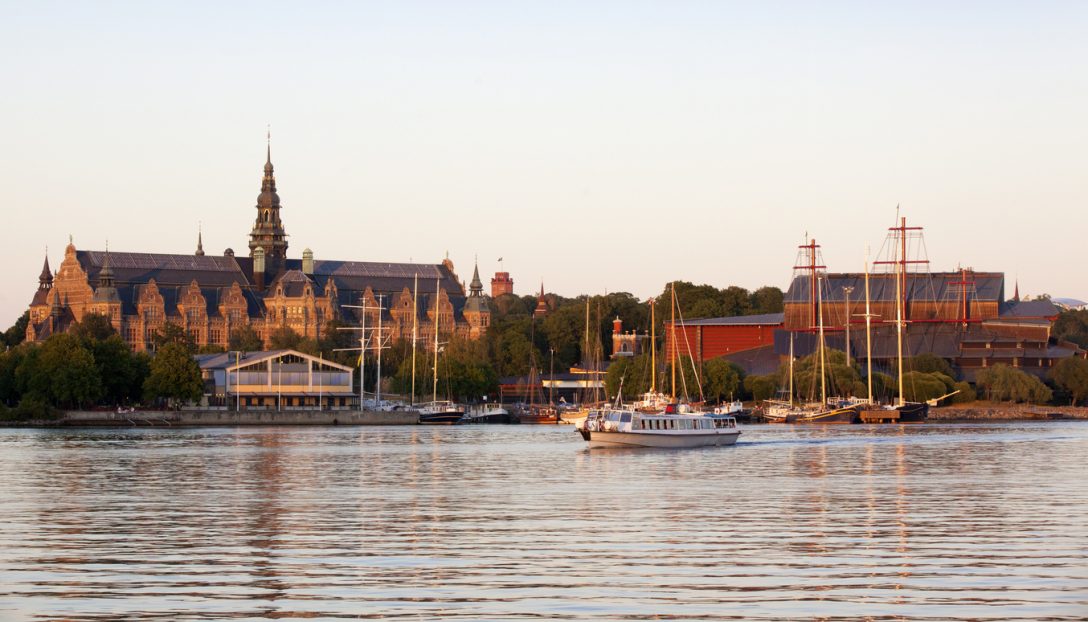 We've heard that vacations are a good thing.
Just last month, Robin reminded us of the bevy of benefits workers enjoy from taking even one day of vacation.
Thanks to the recent PTO reform, SAM employees have more opportunities than ever to get out of the office for a little sun and fun.
One department that's taking advantage of vacation season is Graphics. From European excursions to roller coasters from another realm, there has been no shortage of adventure with our local artists.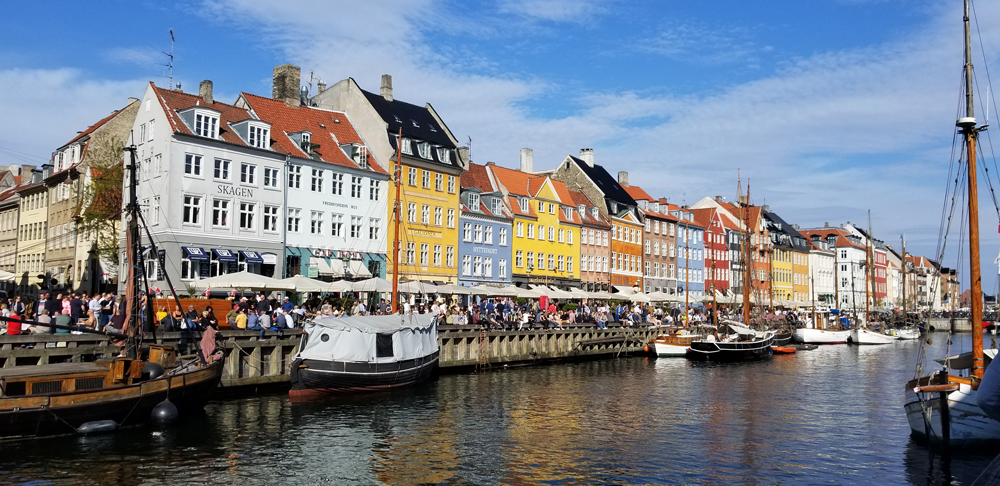 Tour d'Europe – Terry
In May, Senior Graphic Designer Terry Wirt took his first voyage to Europe.
Terry and his wife, Allison, decided to celebrate their anniversary and Terry's birthday with a two-week tour of Scandinavia. The first stop was in Gothenburg, one of the country's oldest cities. It's known for its Viking trade routes.
"This trip was the first time that I realized how young America is," Terry said. "Everything in Europe seems so much older, even the streets and buildings."
The rest of the trip consisted of museums, tours, and sightseeing on foot. One of Terry's favorite memories was of the Vasa Museum in Stockholm.
Terry explained how the museum was home to a fully reconstructed warship from the 1600s. The king who commissioned the ship insisted that it be richly decorated as a symbol of Swedish wealth and power. But to his dismay, it proved a little too ornate. The ship sank on its maiden voyage, just 1,300 yards from where it launched.
Given that this was Terry's first European excursion, he shared his biggest misconceptions about American's eastern neighbors.
"One thing I noticed was that everyone there rode public transportation," Terry said. "It's pretty unusual here. It also seemed like people kept to themselves more. You didn't just walk up to a stranger and start talking like you would in America, especially in the South."
Terry and Allison ended their trip in Denmark, seeing sights like the Nyhavn Canal and a Viking settlement that dates back to 1030 A.D.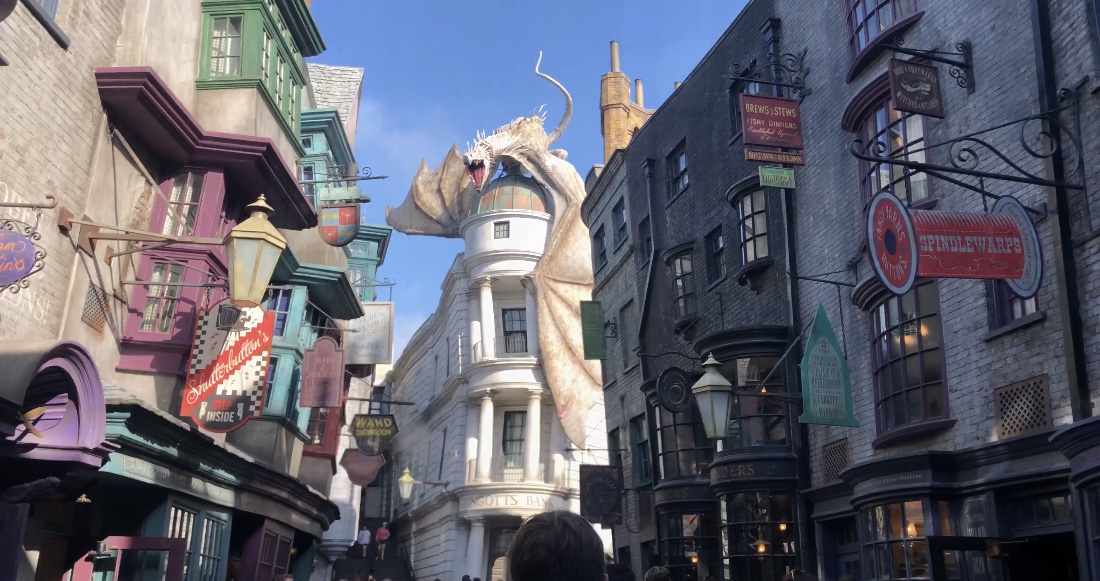 Roller Coaster Rocker – Mark
Senior Graphic Designer Mark Marquis made a trip to Universal Studios in Orlando, Florida this summer.
This wasn't Mark's first visit, but it had been several years since he had been to the park. He was excited to return and see the developments in the Wizarding World of Harry Potter.
During his last visit, the park had just built Islands of Adventure. It wasn't even open yet. But Mark's curiosity got the best of him, and he decided to peek inside just for fun. To his surprise, he stumbled upon the soft opening and got to experience the park before most anyone else.
It was this lucky streak that he wanted to recreate on his 2019 trip. In fact, Mark decided to go solo since he already had the days off and couldn't line up schedules with the original invitees.
"This was my first time going on a trip without anyone," Mark said. "I loved it. I didn't have to worry about keeping up with someone else's pace or schedule, and I could go back to the hotel for a break whenever I wanted."
Just days before Mark arrived at Universal, Hagrid's Magical Creatures Motorbike Adventure had opened. The new roller coaster was a massive hit, but with technical and logistical hurdles, it had an average wait time of 10 to 14 hours.
"I went not expecting to ride the motorbike coaster," Mark said. "The day I walked by, the signs said it was closed for the rest of the afternoon, and people had already started scattering."
But Mark wasn't so easily deterred. Each time he would near the ride, he glanced inside.
Finally, he saw people returning to the line and discovered it had covertly reopened.
Mark waited about 3.5 hours to ride the roller coaster. A small price to pay, in his opinion.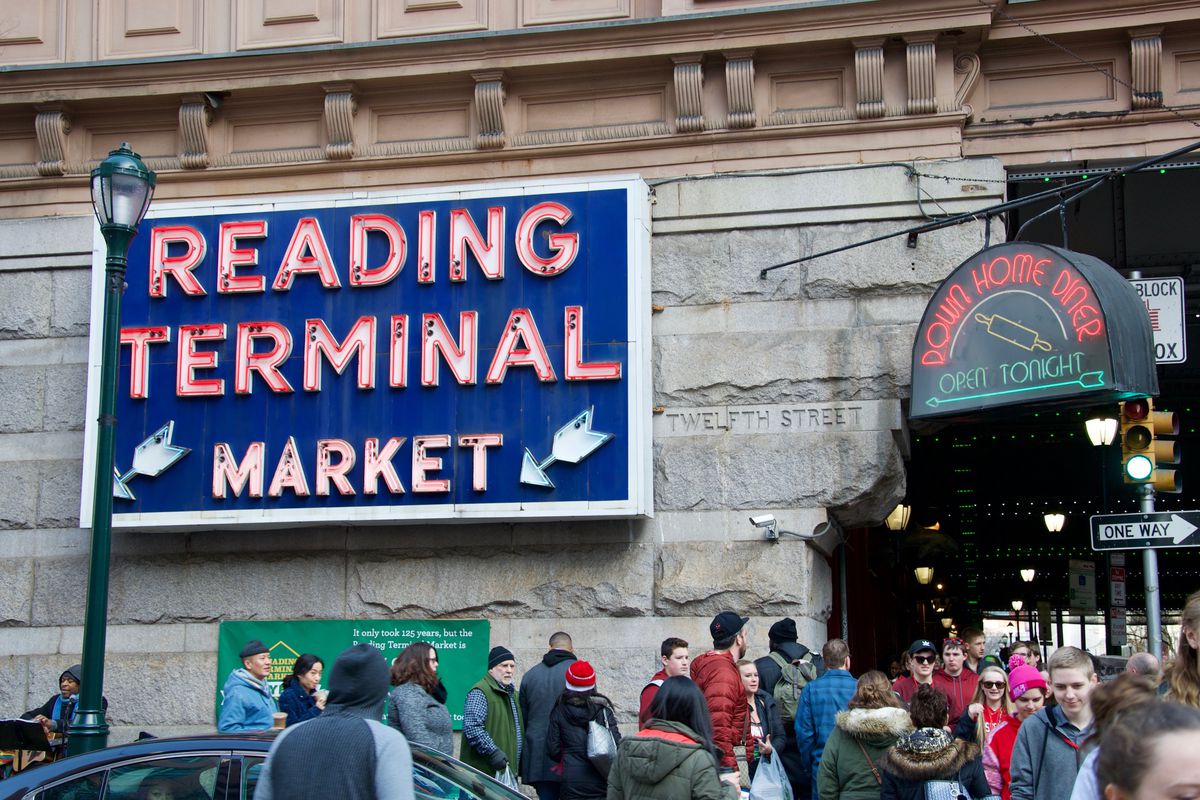 Fun in Philly – Holly Bl.
Halfway through June, Graphic Designer Holly Blalock and her husband took a trip to Philadelphia, Pennsylvania.
This was Holly's first trip to the City of Brotherly Love. She stayed in an Airbnb in the Northern Liberties area of the city. While there, she toured food and art offerings around town.
"I really enjoyed the art museum and the impressionist exhibit they had on display," Holly said. "I saw some fantastic works by Monet and Van Gogh. Impressionism is one of my favorite movements."
Holly shared her favorite part of the trip, which was when she visited Reading Terminal Market.
"It was like the Pizitz on steroids," Holly said.
She also visited the Eastern State Penitentiary, the United States' first prison. Outdating Alcatraz, the Pennsylvania prison is rife with ghostly vibes that Holly definitely could feel. In fact, the retired prison transforms into a haunted house each Halloween season.
Since this was Holly's first time in Philly, she naturally had a few preconceived ideas on what the city would be like. Her biggest shock came from the pace of living.
"I expected Philadelphia to be much faster-paced," Holly said. "It was crowded in places, but it wasn't the same as somewhere like New York."
SAM's graphics team has taken advantage of all that summer vacations have to offer. If you've been on any exciting trips lately, make sure to share for a chance to be featured in an upcoming newsletter!