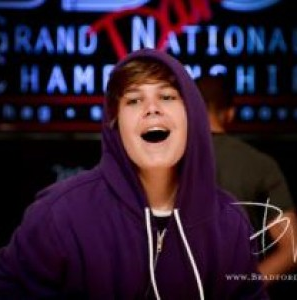 Sixth-grader Brad Price strolled through the halls of the Riverchase Galleria, idly gazing into storefronts when something caught his eye. A lady was approaching him with a look of excitement on her face.
"Have you ever heard that you look just like Justin Bieber?" the lady asked.
A few moments later, Brad had his first paid Bieber appearance. And after successfully impersonating the Biebs at the mallgoer's daughter's birthday party, he realized he could take his uncanny resemblance further.
Making Bieber a Business
Brad got in touch with a local dance studio in Hoover, where he emulated a video of Justin Bieber's song Baby. After learning the dance, he made a Facebook page and a website. Before long, the bookings started flowing in.
"When I first started, I was the talk of the town," Brad said. "Being on the news was pretty cool, too."
Brad's Bieber career included birthday parties, dance competitions, and publicity events for the dance studio he worked with. His biggest success came when Macy's Corporate hired him to appear at the Riverchase Galleria location for the launch of Justin Bieber's perfume.
When Justin Bieber came to Birmingham in 2013, he received a call from Scooter Braun, Justin Bieber's manager.
"It was crazy talking to a guy that famous when I was just a teenager," Brad said of the two-minute phone call.
While the Macy's event was his biggest appearance, it wasn't his most cherished. Brad's favorite Bieber moment was when he attended a special needs event and saw the impact it made on the kids there.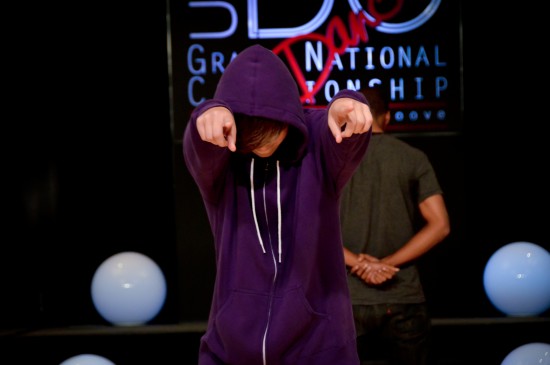 Retiring and Revisiting
Brad's stint lasted from early middle school until his freshman year of high school. Several factors including Bieber's shorter haircut, lessened demand for birthday parties, and Brad's desire for a rebrand led him to shutter the business.
Brad Bieber lay dormant until team members at SAM found out about his past. When the March squad challenge came around, S3 knew exactly who they needed. 
"Bringing back Bieber was nothing new," Brad said. "I've never been camera shy. When I was younger, my grandmother and mom were always taking photos and home videos of me. I did theatre growing up. I've just always been comfortable in front of the camera."
If you missed Brad's performance, you can watch the S3 squad video here.