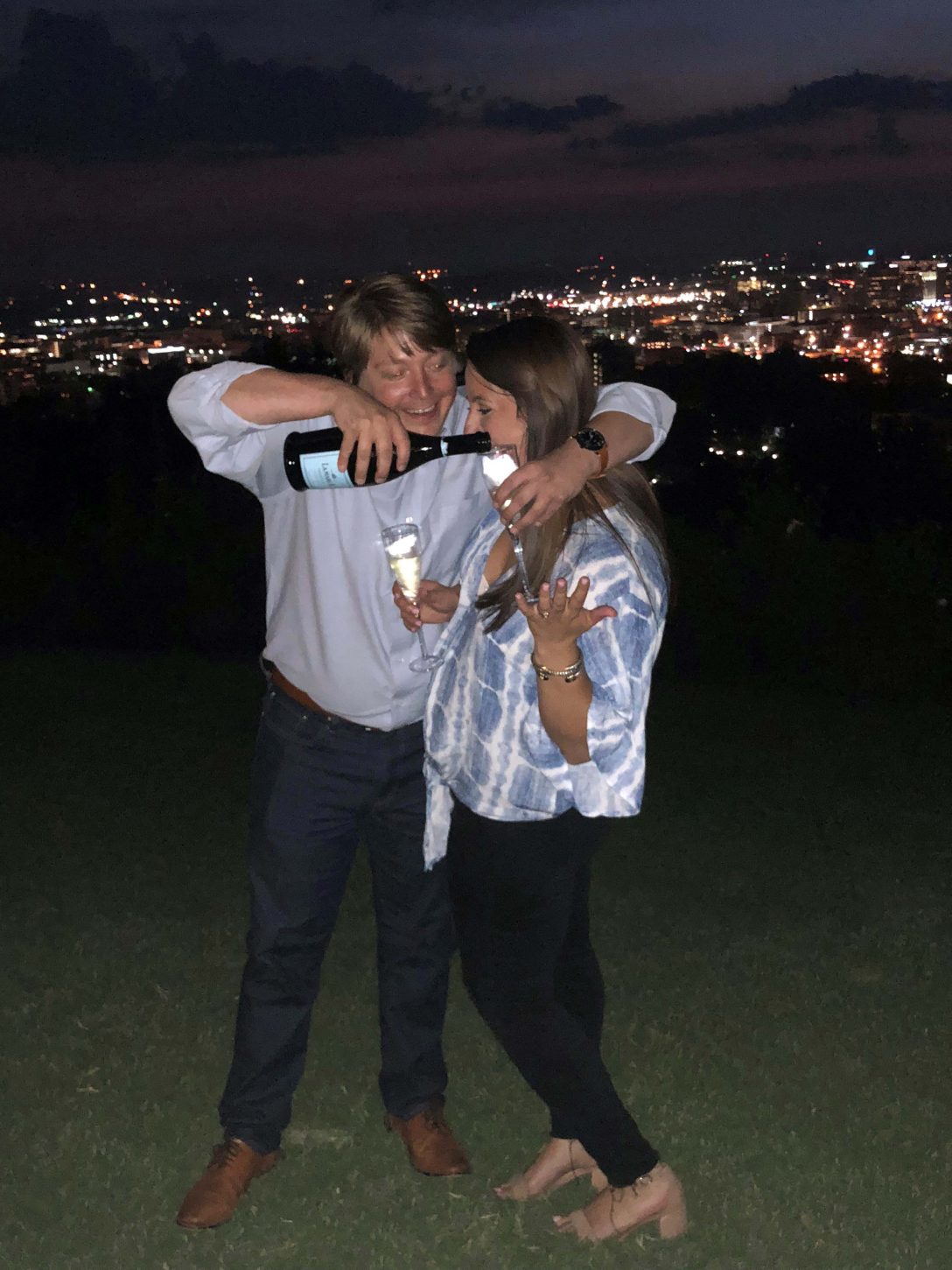 They say you'll never forget your first kiss. For many, it lives on as a fond, yet-to-be-perfected token of schoolyard crushes and the journey into adolescence. Little did she know at the time, but Account Coordinator Hayley Winkler's first peck would turn out to be the man she would marry.
On June 8, 2018, Winkler got engaged to her longtime boyfriend, Garrett Grisham. To know their story, we have to take a trip to the playground.
Winkler and Grisham first met at Greystone Elementary School. It wasn't until fifth grade that they decided to become an "official" couple, and that's also the year they shared their first kiss.
"We did date in fifth grade," Winkler recalled. "But when we changed schools in sixth grade, Garrett dumped me to play the scene! The funny thing is, the girl he dated in sixth grade is now my best friend."
Fast forward to university, and Winkler and Grisham once again found themselves in the same space. Both were in attendance at Winkler's sister's wedding, and the nostalgia and festive vibes sparked a renewed interest between them.
The two dated seriously for the next five and a half years. Then, the weekend of Winkler's birthday, the two had planned a dinner date with another couple. Once dinner was over, the group suggested that they go to the Grand Bohemian Hotel to have a drink.
"I thought it was a little weird that we wouldn't just get drinks on the roof of the Elyton since we were already there," Winkler said. "But they all played it off so well. I had no clue what was coming."
Before going to the Grand Bohemian, Grisham suggested that they go to one of his and Winkler's favorite spots above English Village – a lookout ridge with a magnificent view of the city.
The friends arrived at the spot, took in the view, then began to leave. But as they were walking away, Grisham grabbed Winkler's arm. As soon as he looked at her, she realized what was happening.
"I couldn't believe it," Winkler said. "I was holding his arms so tightly he could barely move. I had waited this long, and I wouldn't even let him down on one knee!"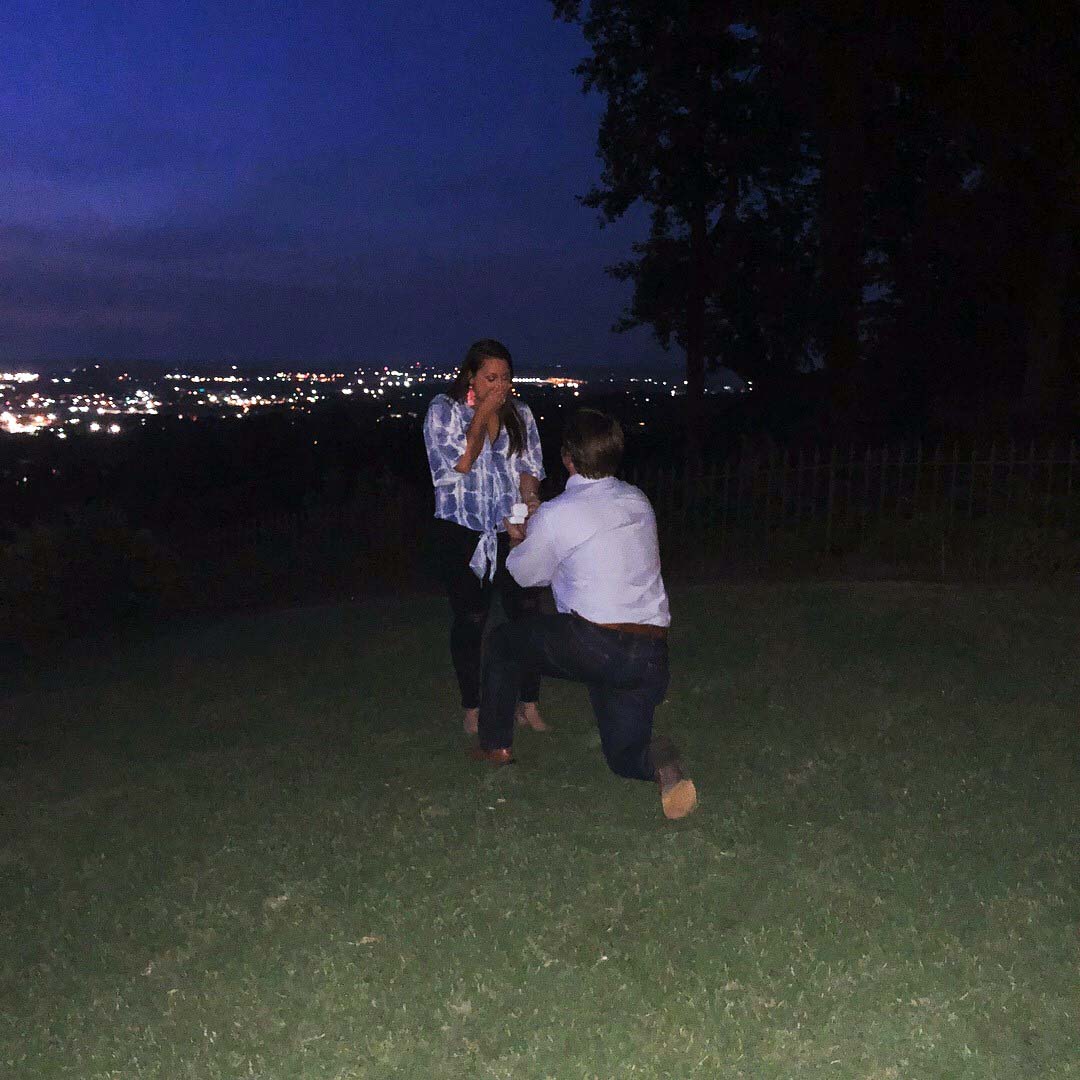 Grisham slipped free, knelt before her, and presented a ring and the most important question he had ever asked her: "Will you marry me?"
Ecstatic, Winkler embraced her new fiancé, along with their friends who had helped orchestrate the surprise. Once they made their way to the Grand Bohemian, Winkler recalled feeling a bit disappointed that her family couldn't be there to celebrate. Many of her family and friends were out of town for the weekend. Or so it seemed.
When Winkler made it to the other side of the hotel roof, she was lost for words at the scene that beheld her. More than seventy of her family members and friends filled the private room that her parents had secretly rented. Many had done a masterful job at spoofing their whereabouts for the evening.
"More than anything, I wanted my family to share this moment with me," Winkler said. "The fact that Garrett pulled all of this off and did it so perfectly was such an amazing surprise. I would live that night over and over if I could."
The couple is set to wed April 27, 2019. Team Strong looks forward to celebrating and showing support for our newest bride-to-be!