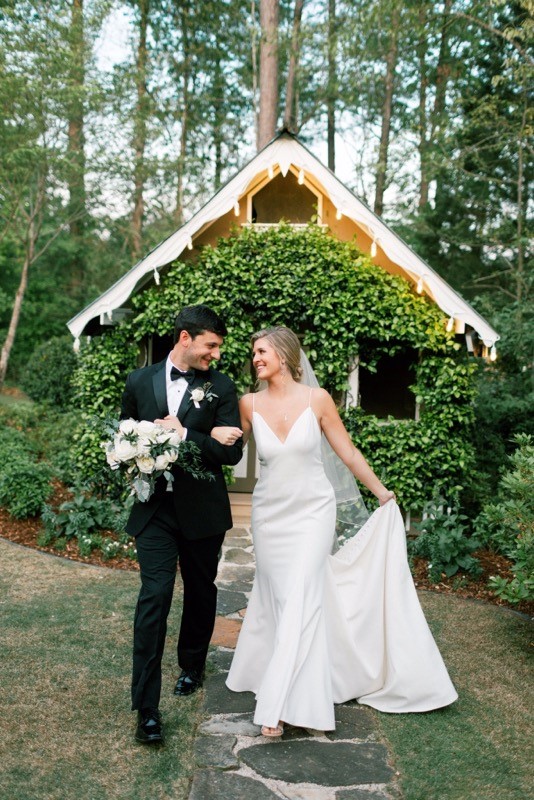 There's no shortage of events that the coronavirus crisis has affected. Everything from primary elections to the Olympics has been postponed. Though we've gotten used to rescheduling, there are some moments that only happen once.
Holly Brazeal Logan had spent months planning the perfect wedding for April 4, 2020. The day she returned from her bachelorette trip, she realized everything must change. Events had been limited to groups of 50 or less, so Holly and fiancé Jonathan decided to move the ceremony to Holly's parents' house.
"From the beginning, we felt very strongly that April 4 should be our wedding ceremony date," Holly said. "We really didn't want to postpone everything."
With the help of family and friends, the Logans' new wedding venue came to life. Twinkle lights were strung on trees, the dining room table became the head table, and shelves became silver displays. There were flowers, wedding cakes, food, and drinks. To stay under the groups-of-10 guidelines, the couple invited only immediate family members plus the Maid of Honor and Best Man.
"There were so many surprises throughout the evening, and that really made it so special," Holly said.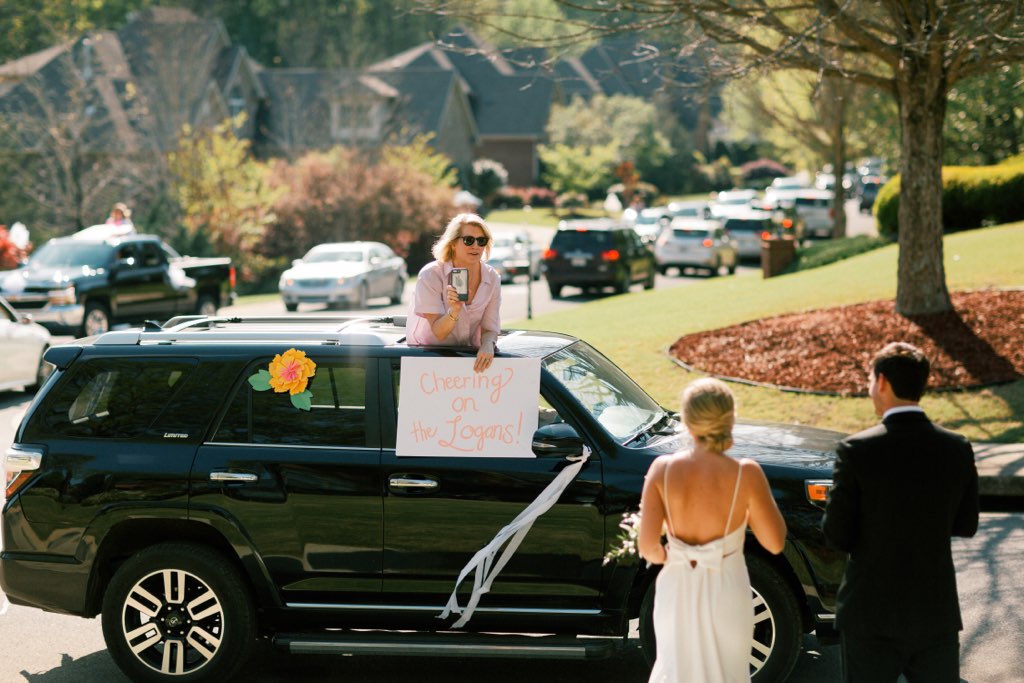 The surprises included a rehearsal dinner via Zoom that nearly all of the wedding party was able to join. During the virtual dinner, Holly's dad played a video he had made of the couple, and everyone gave their toast. On the wedding day, Jonathan's dad surprised the couple with a retro Rolls Royce for the newlyweds to make their exit. There was also a drive-by parade lasting more than half an hour, wherein family and friends drove by the home to wave and wish the couple well. During the wedding day dinner, Holly's dad played a video montage that had clips of more than 60 friends and family who had sent in videos to show their support and love. And at the end, Holly's neighbors lined the streets holding sparklers as Mr. and Mrs. Logan drove away at the end of their celebration.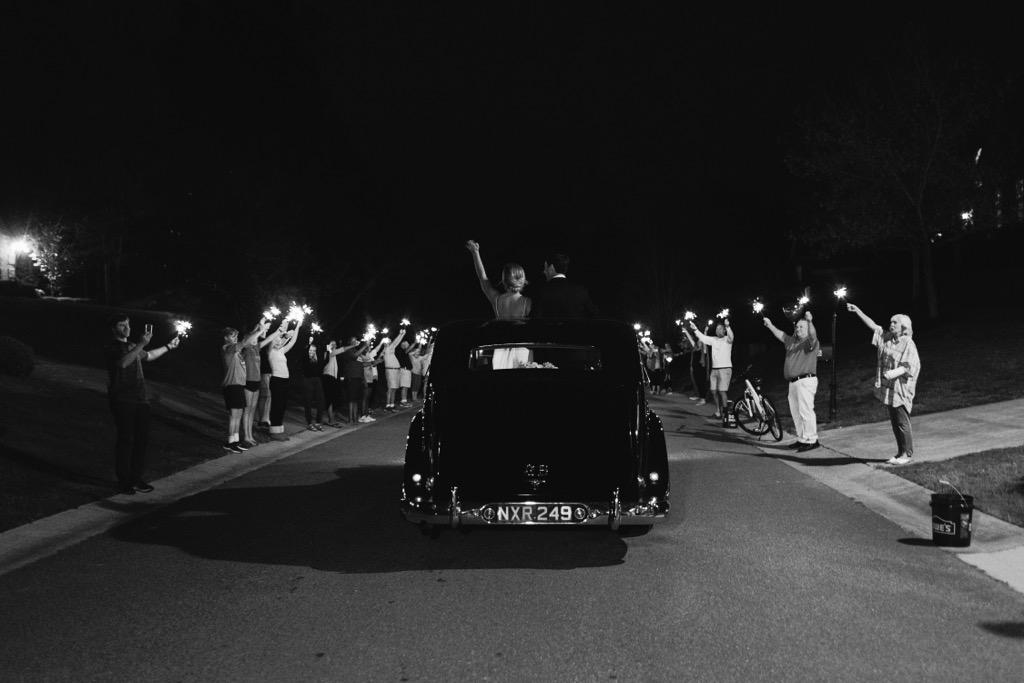 "Yes, it was sad to see our plans have to change," Holly said. "But on this side of everything, I don't feel like we lost anything. Jonathan and I gained so much and felt our friends' and families' love and support way more than we could have ever imagined."
To share their day with those who couldn't attend, the Logans live-streamed the ceremony and parts of the wedding via Instagram. There were over 500 devices that viewed the stream, and the comments and posts are something the couple will have forever.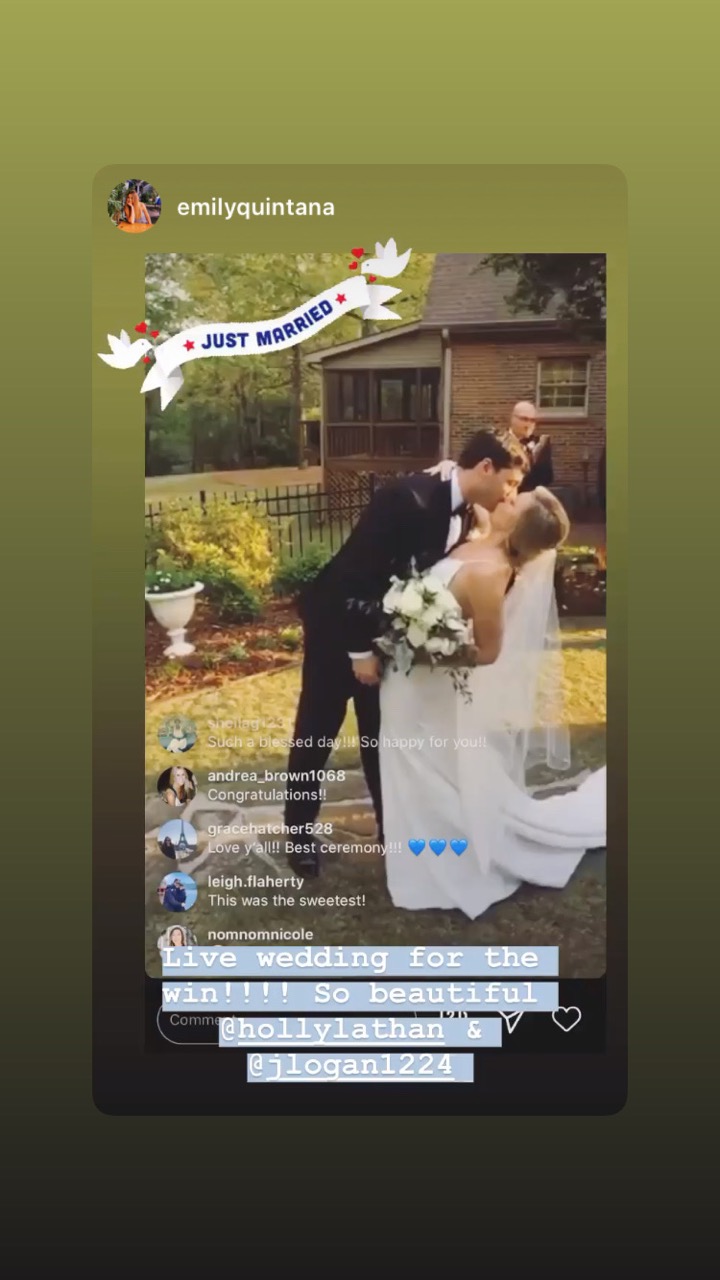 Originally, the couple was to honeymoon in Mexico after the wedding. Instead, they spent two nights in the honeymoon suite at Pursell Farms and are rebooking their Mexico trip for later this year.
"Thanks to so many wonderful people who care about us, what could have been a sad and difficult day turned out to be so joyful and perfect," Holly concluded.