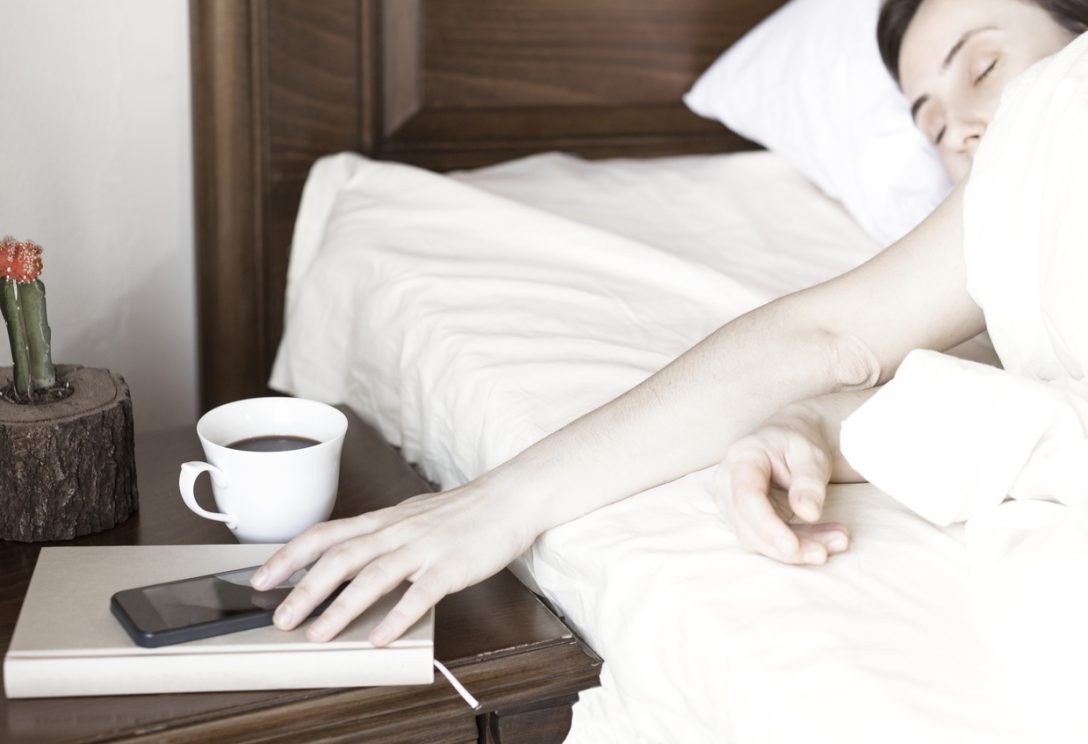 The beginning of the year is a popular time to try your hand at something novel. We take on new habits, new resolutions, new gym memberships – the list goes on. But something that's often overlooked this time of year is the value of cutting out the fat.
This is the task that Account Team Coordinators Kelsey Stamps and Elisabeth Broome resolved to take on. In conjunction with their church's 21-day New Year's food fast, the pair went against the Millennial grain and swore off social media for most of the month. It wasn't easy, but what they gained from the experience far outweighs the temporary lack of likes.
Origins of the Fast
Each year, Church of the Highlands holds a 21-day fast starting the first Sunday in January. As members, Stamps and Broome decided to participate together.
The fasting can involve a form of food fasting or abstinence from a particular behavior. In its most extreme version, fasters drink only water, or a combination of juice and water. Broome opted for the Daniel Fast, a diet comprised only of fruits, vegetables, whole grains, juices, and water. Stamps decided to start with just social media this year.
"We do 21 days because that's about how long it takes to create a habit," Broome said. "The pastor encourages you to give up something in addition to food, especially something you do in excess. By creating a new habit, you'll have better control over it once you bring it back into your life."
Cutting the Cord
With fresh resolve, Broome and Stamps checked their feeds one last time, then deleted their social lives for the next three weeks – figuratively speaking, at least.
"To be honest, it was not something I enjoyed," Stamps admitted. "It was very hard, and it's supposed to be hard. Broome was my accountability partner, and without her I couldn't have done it. Having someone to reaffirm that you're staying true to the fast every day is a huge help. We're both in the same boat, after all."
The two social media stars left a noticeable void in the interwebs. Broome's grandmother called to make sure she was still alive, and Stamps also had several friends text to check on her well-being.
"You don't realize how much of your life you give to these apps until they're gone," Stamps said. "I had a ton of extra time in my day.  And out of everything, I mostly just missed seeing photos of my friends' kids since social media is how I stay connected with their lives."
Needless to say, the fast wasn't all diamonds and rosé. Broome lamented the FOMO she felt whenever people asked if she had seen a piece of news on social media. Stamps also felt the draw, but pushed back by not letting herself anywhere near the forbidden networks.
"It sounds silly, but I got Lindsay to send me social media links for eCampaign UTM codes because I didn't trust myself to get on Facebook," Stamps said. "This is my third time attempting a social fast, so I was determined to see it though!"
Stamps recounted that her personal life had never felt as vibrant as when she was on the fast.
"I remember going to lunch with my mom, and she told me how nice it was to actually talk to me and not have me on my phone," Stamps said. "We don't realize it as much because it's a way of life for our generation, but for people our parents' age, it's still somewhat new. They can see the obtrusiveness of it."
Logging Back On
After a three-week hiatus, both Stamps and Broome rejoined to socialsphere and caught up on more than a few notifications. Yet, while the fast is done, the lessons they learned are far from forgotten.
"By cutting out food and social media, I learned how to fuel myself through God's word instead of junk food and likes," Broome said. "Some people say these fasts have changed their lives, marriages, or led to huge decisions. For me, it wasn't so dramatic. This was just a positive way to start the year."
Stamps and Broome admitted that they did both have a "crutch" during the fast. For Stamps, it was Pinterest. She likened it to a Google Image search rather than a true social network. Broome chose Snapchat, though she only used the send-and-receive feature, not the Stories.
Above all, these two Account Team friends chose to start 2018 by proving to themselves that, no matter how difficult, if they set their minds to a task, then they will prevail.