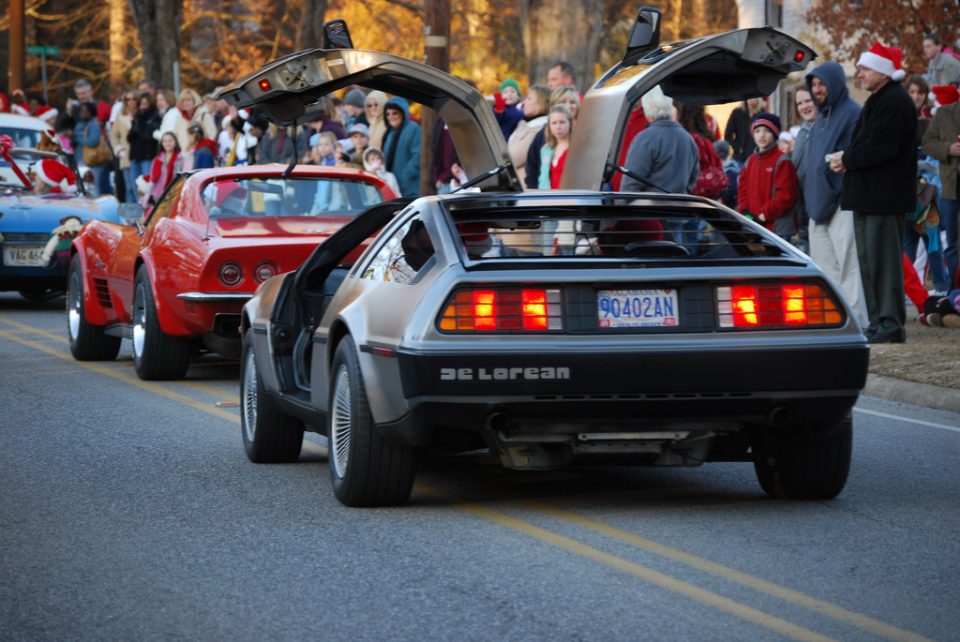 Anyone who has seen Back to the Future can recognize the iconic car used to traverse the space-time continuum: the DeLorean DMC-12.
While the futuristic world of 2015 has come and gone, one relic remains in the parking lot of Strong.
Graphic Designer Ryan Nations is the proud owner of a restored 1983 DeLorean, the last model year ever produced. To learn how he came into possession of this timeless vehicle, we'll have to take a trip through time.
Origins
Nine-year-old Ryan was seated beside his father as the two cruised down the highway in the family's then-new truck. His dad nudged him and pointed out the window.
"Look at this cool car that's about to pass us," Ryan's dad said.
The two had to come to a near-stop to let the DeLorean pass, but when it finally did, the image engrained itself into Ryan's consciousness and never faded.
Ever since that moment, Ryan has been obsessed with DeLoreans. When he was 12, he got his first computer and dedicated all of his time to researching the automobile.
A few years later, Ryan had gotten older, but his fascination had yet to wane. His grandfather was the proprietor of a used car lot, and he had promised all of his grandchildren a car when they turned 16. Naturally, Ryan was set on the DeLorean, but he wasn't quite sure how to make it happen.
Two days before his sixteenth birthday, Ryan was at the BJCC's World of Wheels show that he attended annually with his father. The two were surveying the displays, when lo and behold, a DeLorean made its debut.
"When I saw it I started freaking out," Ryan said. "Then I started freaking out even more when I saw that it was for sale. I immediately told my grandfather that was the car I wanted."
So, for three years, the DeLorean was Ryan's sole mode of transportation. Over time, he has taken apart every piece of the car, though not all at once. Even more surprisingly, the car never broke down during the three years that it was his only vehicle.
Present-Day Adventures
You may have glimpsed Ryan's unmistakable ride at the company tailgate party this year, but that was far from its first special appearance.
For the past decade, Ryan and his DeLorean have taken part in the Altoona, Alabama, Christmas parade.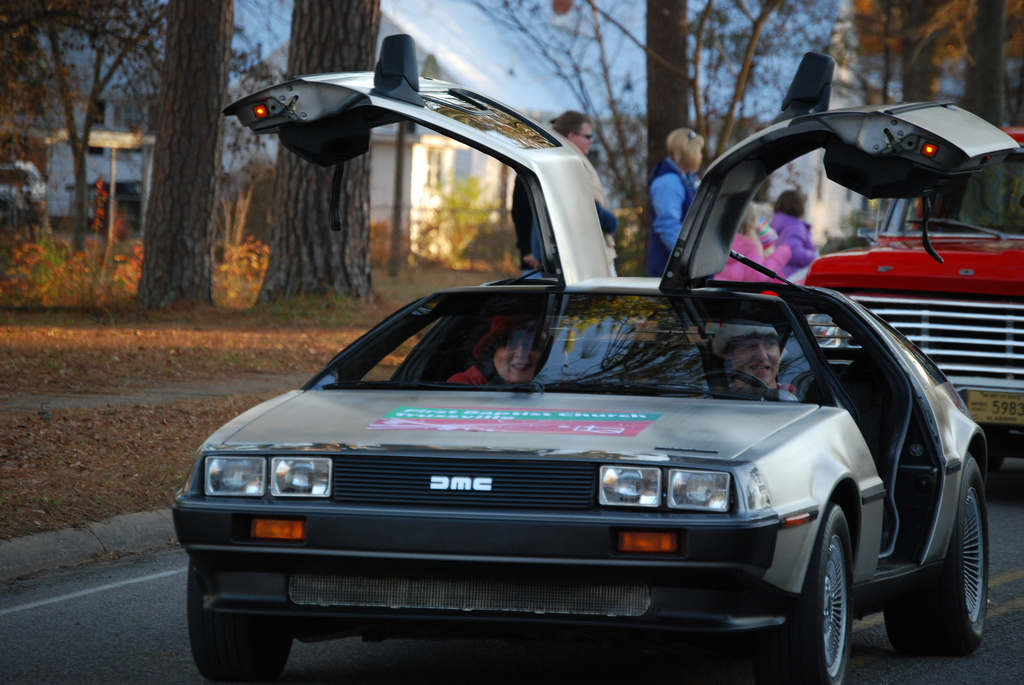 This small town, located between Oneonta and Gadsden, boasts an impressive holiday parade for its size. Ten years ago, its organizers found Ryan on a classic cars website and asked him to be a part of their celebration. Ever since, he has made the trek to Altoona, with no shortage of adventures or mishaps.
One year, Ryan and his crew had to bring their own blankets for warmth thanks to the DeLorean's malfunctioning heat system. The next year, the heater was working, but the dashboard lights had given out. So, the crew made the one-hour trip in the dark using Ryan's iPhone flashlight to read the speedometer.
"The speedometer maxes out at 85, so there's really no telling how fast we were going down those back roads," Ryan laughed, adding that the phone overheated before they even arrived.
Despite its age, the DeLorean has completed several successful road trips to places like Atlanta, Tupelo, and Huntsville.
Ryan's passion for this little piece of history continues. Every so often, discerning eyes can catch the gullwing doors raising in the front parking lot as Ryan emerges, smiling, from one of his most prized possessions.