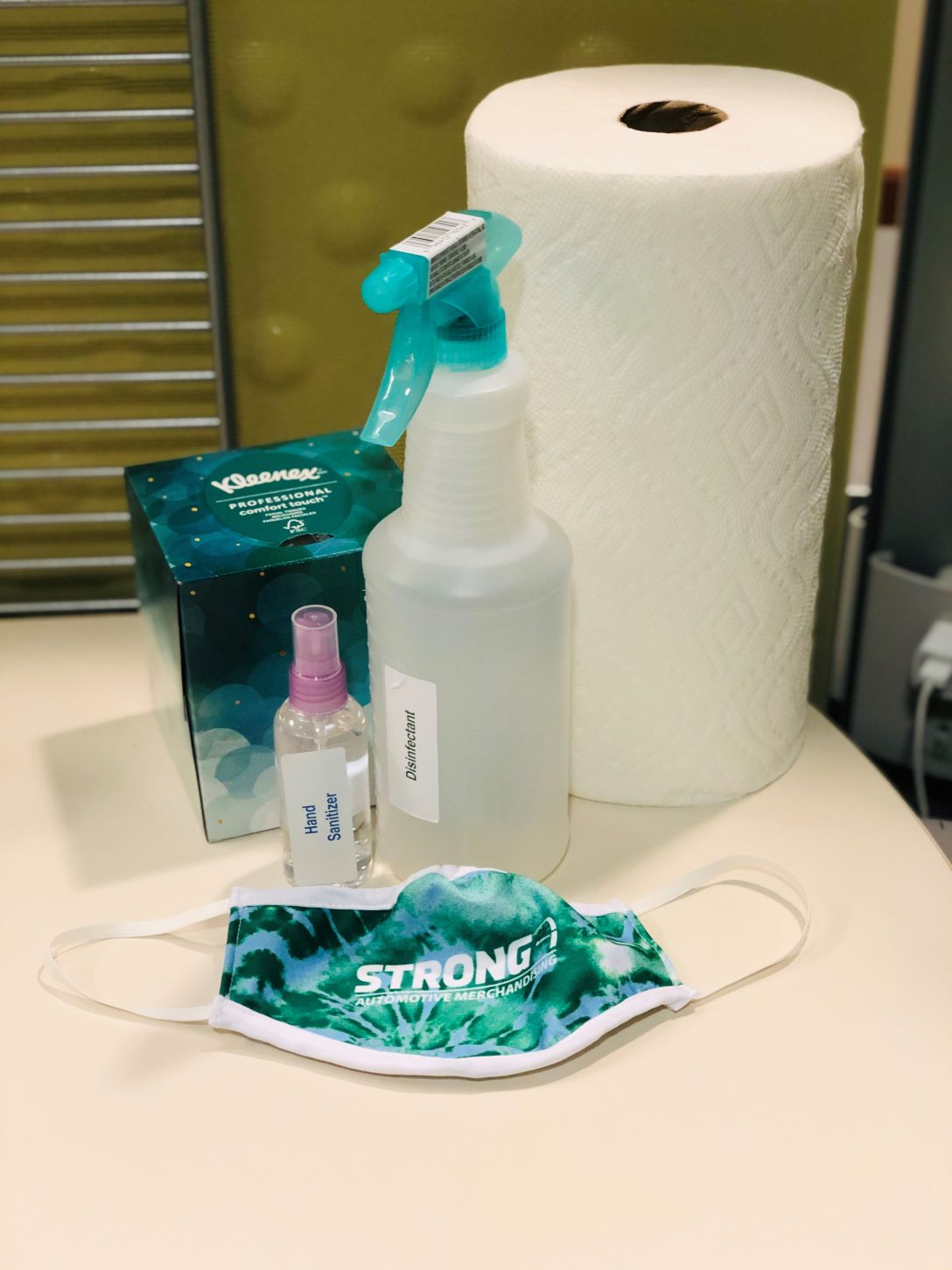 This month, SAM's workforce has begun a gradual return to the office. While most of us remain at home, the employees in Group 1 have shared what it's like being back after a nearly 8-week hiatus.
What Made You Choose to Go Back First?
Those in Group 1 elected to be among the first to return to the office. Mimi Hoffman, Rachel Witzel, and Ryan Nations describe why they decided to return.
A big theme was a desire for normal structure and routine.
"I was ready to get back to waking up, getting dressed, and going into the office," Mimi said. "I feel more like myself."
Ryan mentioned enjoying working from home, but knew at some point he would have to go back. And he figured there's no time like the present.
What's It Like Being Back in the Office?
"It's very quiet, kind of like working on the weekends," Rachel said. "Occasionally, someone will walk by, but mostly all you can hear is the A/C running and the keystrokes around you." 
Rachel went on to say that the office has fewer distractions for her than working at home. The lack of barking dogs and delivery people helps her to stay focused. 
For Mimi, being back has brought back memories.
"It definitely makes you miss everyone else now that you've seen a few people," Mimi said. "It's a different vibe, but it's good to have others here. Now I want to see everyone else, too!"
How Are the New Safety Measures?
To make for a healthy workplace, SAM has created a safety plan with rules and supplies for those in the office.
"I'm really glad we have the safety rules in place," Rachel said. "The biggest adjustment is remembering to put on your mask when you leave your seat, but having the guidelines makes me feel safer."
Ryan caught on to the changes quickly.
"It's a pretty easy adjustment," Ryan said. "I try not to touch too many things, and if I do, STRONG gave us our own sanitizers. What more can you do besides being put in a bubble?" 
The trio described the limits on copy room, kitchen, and bathroom capacities as easy to follow. With only a fraction of the workforce back, crowding isn't an issue.
Advice for Those Returning Soon
Mimi, Rachel, and Ryan offered a few words of advice for team members who are planning to return in the coming weeks.
"My advice would be to come back," Mimi said. "For me, it made life a lot easier. I have two monitors, a better computer, and more to work with. A week before I returned, I started getting up earlier to get myself back in the habit of a normal office routine."
"Give yourself some grace if things feel a little weird for the first few days back," Rachel said. "It can feel weird because you're breaking what was the 'new normal.' The office is a lot different than the environment at your house."
"The transition is easy, don't stress out about it," Ryan said reassuringly.
Right now, SAM is closely monitoring the return to the office to make sure it happens in a safe and responsible way. As more of us transition from remote to in-office workers, it helps to keep in mind the encouraging advice from those who did it first.