by Luke Thomas
Strong's favorite ho ho ho-down is coming up on Dec. 15, and we've assembled a fittingly festive sweater guide to prepare for it.
This year, take your tacky sweater game to a whole new level, and order one of these gems right in time for Strong's festivities and all of your holiday parties.
Tackiest Sweaters of the Season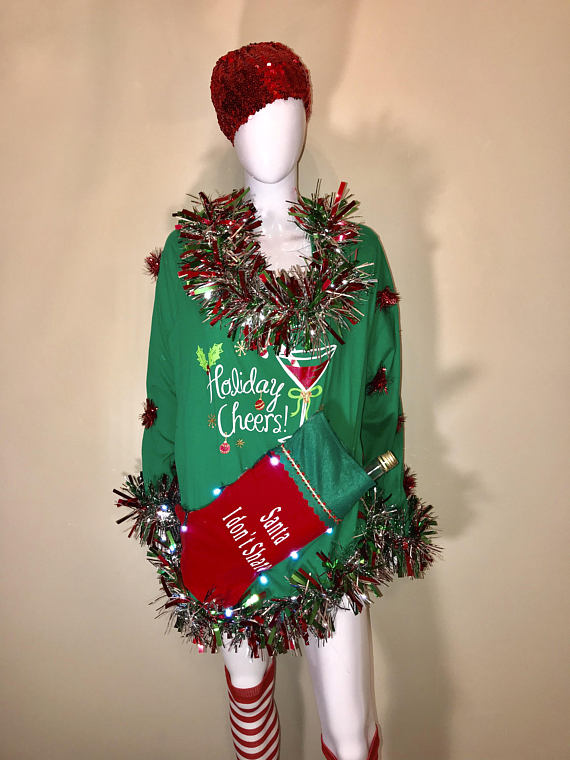 If you've ever been called "extra," then this sweater is for you. The crafters of this seasonal sensation took care to ensure you're trimmed from head to toe. Enjoy a light-up wine stocking on the front of this custom-made sweater.
Go all out and order this sweater from Etsy.
Have you ever seen a stranger sweater? Fans of the TV series Stranger Things will enjoy this design that is one part spooky, one part festive.
You can find this men's sweater at Target.
You'll have lots of pun with this owlsome sweater! Show off your appreciation for the wordsmiths among us, and have a hoot while you sip your cider.
This women's "Holiday Hooter" sweater is available for ordering here.
If you're feeling something classier, we've got just the sweater vest for you. This tastefully ugly vest looks great layered over a festive long-sleeve tee or a simple button-up.
Order this men's sweater vest from Macy's, and get an extra 30 percent off using code FRIEND.
What tacky Christmas sweater list would be complete without a little feline flair? This Grumpy Cat sweater is perfect for last-minute shoppers, with its same-day shipping if you order by 9 a.m.
Get this Meowy Catmas sweater fast from Etsy.
Order it, Wear it, Own it
Do you already have the town's tackiest sweater tucked in your closet? Let the world see at Strong's 2017 Christmas party, and may the ugliest winterwear win.