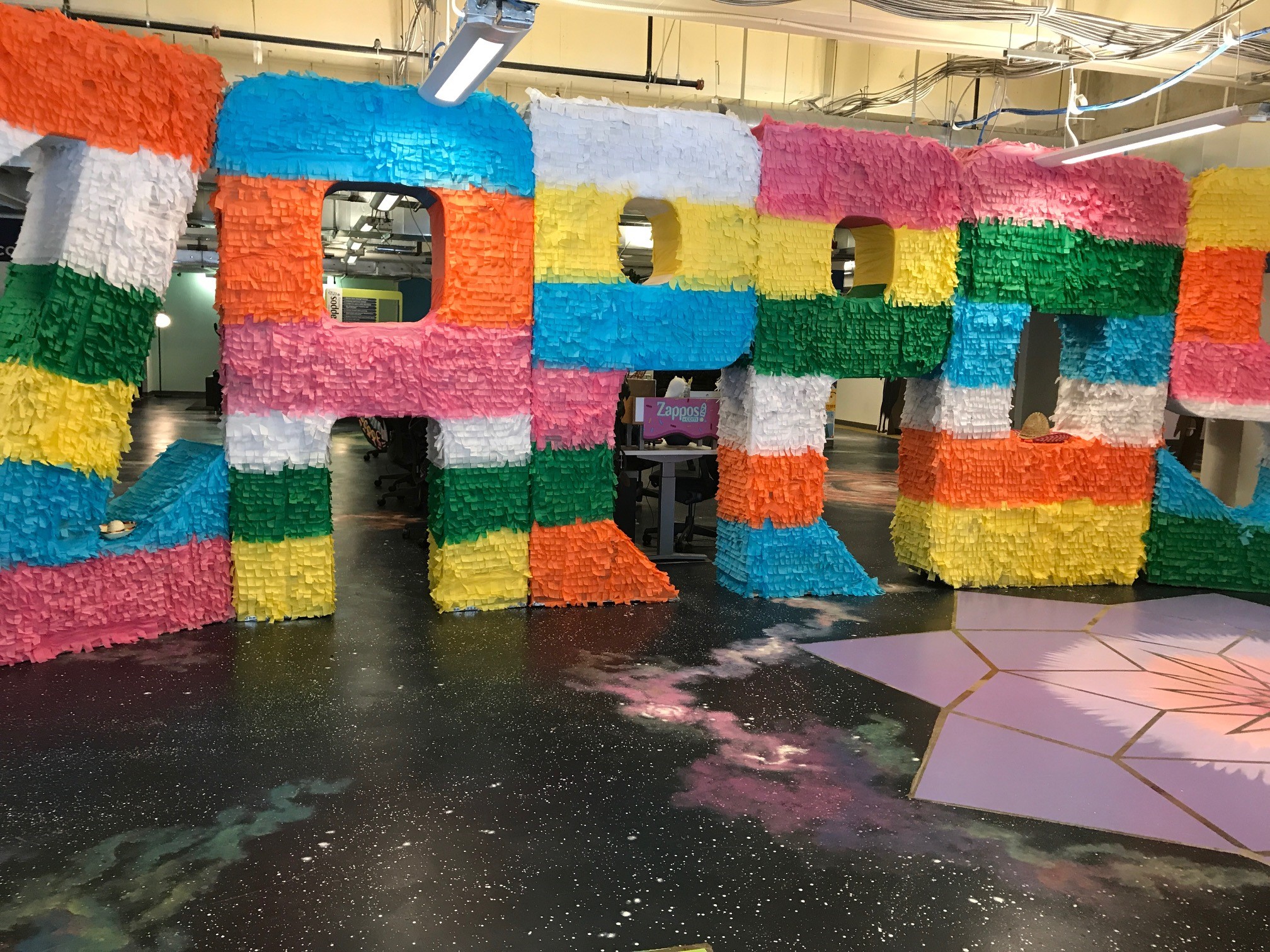 By Luke Thomas
Ending up in a Las Vegas jail cell will inevitably change your way of thinking.
That was certainly the case for Strong's executive team. But this visit to jail wasn't the result of your typical Vegas shenanigans. Instead, the team went to better understand the workings behind one of the greatest company cultures in the US.
In June of 2017, Robin Smith, Sheila Grandy, and Gayle Rogers set out to discover what makes Zappos so different. The campus, located in an old municipal building and jail, offers tours as well as education packages for companies seeking to learn from the Zappos culture model. The Strong team opted for the Q&A package, allowing them to meet with representatives from three different departments. They chose to study culture, employee relations, and employee engagement.
Learning the Zappos Way
Before the questioning began, the group was treated to a tour of the facility. They described perks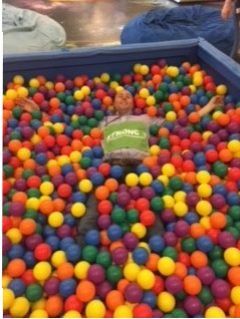 like ever-changing wall art, on-campus bicycles, and a ball pit that Rogers dove into.
"While we didn't tour the call center, we learned that it is the largest employee area on the campus," Smith said. "Most employees start out there, and everyone works in the center at some point during the holidays – even the owner."
During the tour, the team took note of the Core Values signs posted around the office. When they asked about them, the Zappos guide explained that they are to hold everyone accountable. This way, employees can encourage each other and refer back to the values if their team starts to misalign.
This was the beginning of a long and thorough process that brought about the We Are Strong items that were presented at Strong's year-launch meeting.
"We spent hours working on these values," Smith said. "We needed them to fit Strong's culture, not just transpose Zappos'. These are all basic and apparent values, but the more they are put in front of us, the more they will be at the forefront of our minds."
Bringing it Back Home
Defining SAM's culture is one of the most recent implementations from the trip. The Strong Shout Outs and SAM 60 flex hours were also inspired by Zappos. Strong has been committed to providing many extra perks to employees, some of which Zappos may actually steal from us!
When asked about the future, Grandy hinted that there are more things to come that will further emphasize We Are Strong. She also stated that the company is putting a strong focus on developing even better relationships between teams and departments.
"Cultivating a positive employee experience is always an ongoing process," Grandy said. "John Paul and Mike are committed to changing the company culture as the agency continues to grow."
But First, Vegas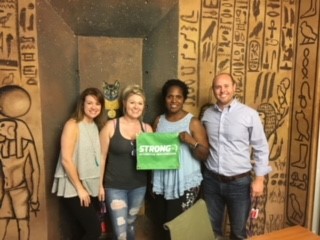 This trip wasn't all work and no play. It is Vegas, after all. The team enjoyed a roller coaster ride and dinner at Gordon Ramsay's restaurant.
"It was fun to do something outside of work together," Grandy said. "Even though we work side-by-side a lot, it helped our dynamic to go on this adventure."
Overall, the team had a blast and brought back some valuable new strategies that are starting to show here at Strong. Luckily for us, what happens in Vegas doesn't always stay in Vegas!